Mission Statement
Panthers Care Family Assistance is dedicated to supporting and lifting up fellow Spring Hill I.S.D. students, faculty and staff-past and present- who find themselves in financial crisis. We are here to prayerfully and financially offer assistance to pay household, transportation or medical expenses needed to provide peace of mind to those in our community and ease their burden while they get back on their feet. At Panthers Care "We got your Back."
History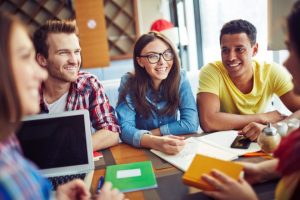 Panthers Care Family Assistance came into existence as the fulfillment of a dream to show people they are loved the most even when life is handing out hardships. We all face pitfalls in life be it due to divorce, job loss, illness or tragedies within our families that not only break our hearts but cause great financial strain. Panthers Care wants to be there for our community. We want to unleash our prayer warriors to pray for healing hearts while providing financial assistance to cover expenses while you get back on your feet. Panthers Care will pay expenses through third party checks to utility companies or bill collectors as well as grocery gift cards, if needed. We will also host special fundraising events for those who have larger funding needs such as medical expenses or funeral costs, etc. in which the recipient receives 100% of funds raised to cover their expenses.
Panthers Care keeps its operating costs minimal by paying no salaries (all Board Members are loving volunteers) nor paying expenses for a physical facility. We do this to free up the vast majority of funds raised for those who need help. Panthers Care does set limits on total dollar amounts and number of grants per person per a two year period unless an exception is made by the Board of Directors but it will be enough to give those in need a healthy hand up.
During a time in history when so many people are distancing themselves from those around them and the airways are full of divisive rhetoric, Panthers Care Family Assistance seeks to unite our community in love and understanding. We plan to show the world that a community united will thrive in peace, love and happiness by standing side by side and lifting one another up. It is our prayer that every Spring Hill Panther know how much they are valued and cherished.